Hi everyone!
My name is Anwar, and I'm one of the co-founders of BFNations ()
We are a thriving community of BF1 players from everywhere in the world. Every player in our community can register for their nations to find others from within their own nation to play with, and even try out for their national side.
I won't waste too much of your precious time talking about us though. If you're interested in learning more about BFN, you can
A couple of days ago, we officially announced our very first 5 vs 5 European Championship, here's the promo vid: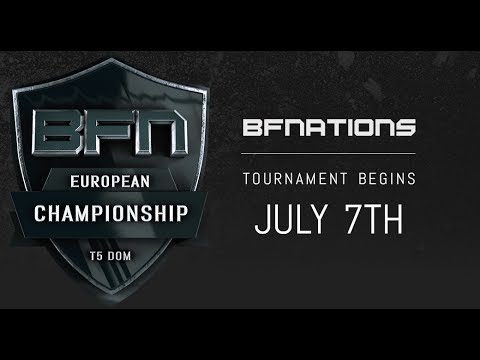 The tournament will begin on the 7th of July, with the final taking place on the 13th of August. You can find our groups, fixtures and full schedule here:
The grand prize for the winning nation is £1500 and some sweet BFN merch. We're not sponsored in any way. This is fully funded by our team of BF enthusiasts that want to see the competitive stage for Battlefield grow into something bigger.
More tournaments, nations and possibly even platforms (we're currently focusing on PS4) will be opened up in the future.
Finally, here are our socials if you want to stay in touch with what we're doing:
Discord:
Twitch:
http://twitch.tv/bfnations
Youtube:
Twitter:
.. and with that said, feel free to ask us ANYTHING!