So for the past 10 days I've been playing BFV without any latency issues whatsoever. I play with EU friends a lot (I'm located in US East). Usually I've got around a 100 ms ping on German servers. Today however, I'm at 160+. It's completely unplayable.
I'm wondering if this might have to do with the standard release or if it's just on my side. Has anyone else experienced this today?
Even on US East servers, I'm at a 77 ms ping when I've normally got a 17 ms ping.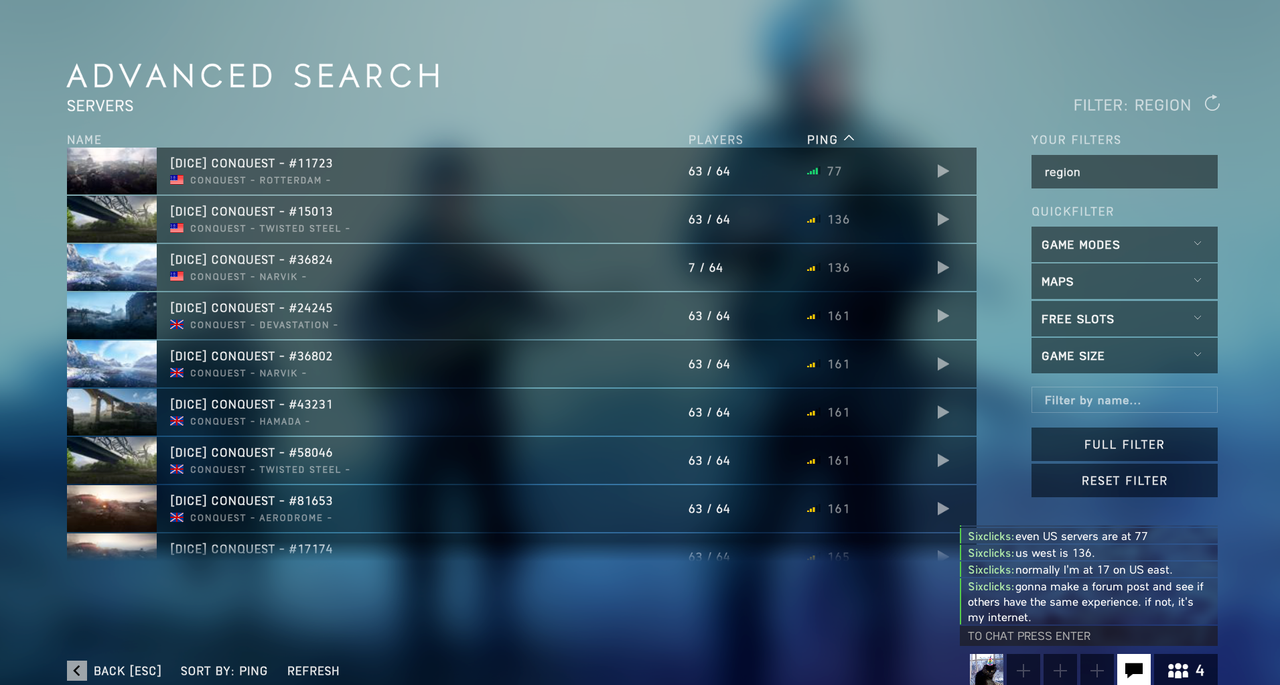 Does anyone know geographically where DICE BFV servers are located in the US East so I could try ping testing that area? Maybe even a specific address?
I've tried simply resetting my internet. That had no effect.