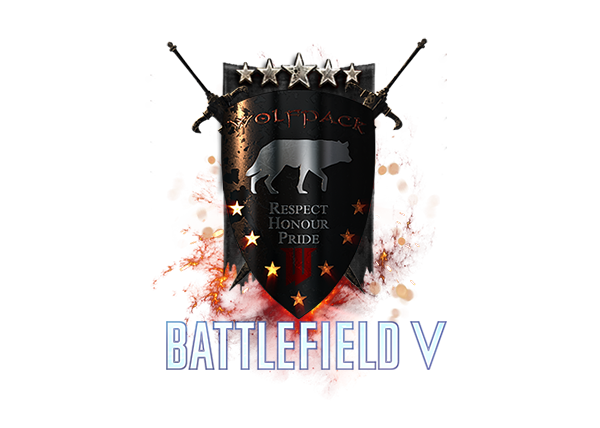 So, you want to be an e-gamer? and be part of an effective on-line team? You want the glory & recognition for the battle's you've been in?

Then WolfPack want's you!
WolfPack is a leader in e-gaming; we have the team, resources & motivation to propel you to the next level of gaming.
We have a ranking system that will give you e-rewards for your efforts & involvement within WolfPack, not only for in-game contributions, but also for your contributions to the Clan.
We want you to be involved, to what level of involvement is entirely up to you & your Rank within the Clan will be in conjunction with your involvement & effort.
We have seasoned e-gamers & experienced people in the Clan that can help you in a multitude of ways, not only with your on-line gaming needs but also in real life.
If you need to up-skill on your on-line tactics & teamwork, we can help with weekly training sessions.
If you have ambitions to lead a squad, show us you have the gumption to do so, prove your worth & we will give you a shot.
If you need to upgrade your PC, we can give you advice on what you need to ensure smooth gaming.

We are an ever evolving Clan that has been around for over 15 years. We have seen them come & go, & we have risen from the ashes time & time again.
From the days of Battlefield 2, Battlefield 2142, BC2, BF3, BF4, BF1 and our involvement with the competitive ladders, we will continue to go onward to success.
While this did not come without it's setbacks and hiccups, nonetheless the Battlefield Divisions persevered and molded a formidable team to which we can be proud of with a camaraderie that binds us together.
Your on-line gaming future will be in good hands.

So, what does WolfPack want from you?
We ask that you respect & honour the WolfPack rules, terms & conditions.
We ask that you show respect to not only your fellow WolfPack members, but also to the entire on-line gaming community.
We do not ask for money or for more of your valuable time than you can offer.
Stand by us in battle & know you will have all of WolfPack behind you. We will stand by your side, win, lose or draw.
If you are interested in becoming a most valued member of this great clan, please visit the Recruitment Board & post your application.

Prerequisite notes:
If you are under 18, please do not apply for WolfPack.
You are not permitted to be in any other clan while in WolfPack. This is as simple as it sounds.

Process:
Join TeamSpeak 3
It is essential for all members to have clear, audible 2 way communications. Please jump on to chat in the first instance if you need help or have a question.
Enter one of the following into the 'Server Address' on TS: wfpk.ts.nfoservers.com or 66.151.138.13:39050

Application for Forum Account:
To do this Register by using the WolfPack Forum menus. Follow the process herein.