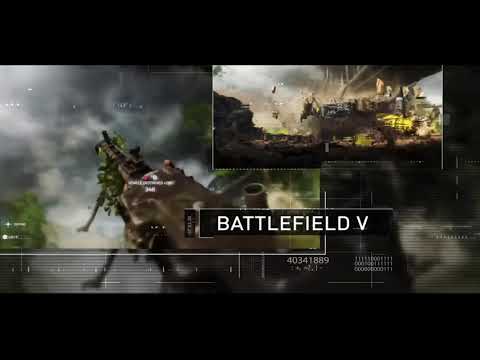 ESTABLISHED IN 2001
TAW is a very large group of gamers that has over 2500 members across more than 25 games.
TAW has a strong and varied background in co-operative online gaming.
We are a community of gamers from all over the world who compete together with the spirit of integrity, honor and fair play.
What TAW provides for you:
​Dedicated stable TeamSpeak server
Structured command staff that will do its utmost to help you
Family friendly environment
Active Competitive team
Bi-weekly practices
In-House tournaments, with rewards!
What TAW requires of you:
You must be 16 years of age or older.
You must be a mature gamer who is interested in team-based play.
You must have a working microphone and Teamspeak.
You must be willing to commit to attending two matches/practices per week.
We know real life sometimes calls us away, so occasional absences are OK!
We have an excusal system for just such events.
Feel free to add me on Origin AJAXd or email me at
[email protected]
(The NA BF V Commanding Officer / Recruiter Guy!)
Our BFV Division Commander [NA] is blwoods :
[email protected]
Our BFV Division Officer [EU] is STim:
[email protected]
To simply join our group follow this link or visit taw.net and join.
(to join) .
TS Address ts.taw.net
North American Practices are Sundays and Thursdays from 0900PM EST to 1000PM EST
European Practices are Sundays and Thursdays from 0830PM CET to 0930PM CET
Email me for the password and come play with us sometime.
We have European Divisions and North American Divisions for all games and players are welcome to cross over to as many games as they like.
We play other games as well to include but not limited to
If interested in any of these respective games feel free to visit the website and join under their recruitment dropdown and their DI s will reach out to you as well.
Anthem
Apex Legends
Battlefield V + Legacy Games
Conan Exiles
Destiny 2
Elder Scrolls Online
Eve Online
Foxhole
Insurgency Sandstorm
Ring of Elysium
Runescape
Star Citizen
The Division 2
Warframe
Arma III
Call of Duty BO4
Counter Strike Global Offensive
CrossOut
Digital Combat Simulator
Dirty Bomb
DOTA 2
Empyrion Galactic Survival
Escape from Tarkov
Ghost Recon
Hearthstone
Heroes and Generals
Heroes of the Storm
Insurgency
League of Legends
MechWarrior Online
Overwatch
Paladins
Planetside 2
PlayerUnknowns Battlegrounds
Quake Wars
Rainbow Six Siege
Rocket League
Smite
Star Wars Battlefront II
StarCraft 2
Tabletop Roleplay
War Thunder
Warface
World of Tanks
World of Warcraft
World of Warships
*The information stored and shared here is declared public.