I have been having crashes every 5-15 min into the game since the latest patch and i have been trying every fix aviable, removing OC,setting BF V in admin mode,uninstall reinstall, removing Origin overlay,scan my disk for errors etc etc.
What finally fixed it for me was.
Increase the virtuall memory to the same size as your ram in the minimum size, take that number and add 2Gb to the max size ,in my case 1024 x 16= 16384Mb in the initial and 18384Mb in the maximum (since i have 16Gb of ram). Did not folow the maximum of x2 or x3 since i seen on other pages that you also can have the same number in initial and maximum or just add 2Gb like i did.
Here is a guide on how to manage the memory. This will aslo help with stutter if you suffer from that.
The second thing is in this clip below. I did not do the Provsafe Changes, just the High dpi scaling changes 1:35 min into this clip.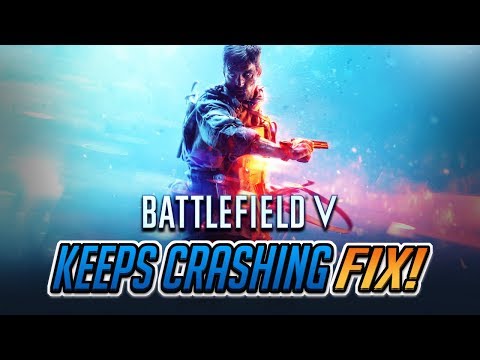 Sound: reset your sound settings and just use the stereo, choose whatever your using headphones or speakers, but dont change the stereo setting.
Screen: Dont use fullscreen, fullscreen has ben crashing BF 1 and even Bf V, so i im using borderless, dont altTab out of the game that can crash it to.
Msi afterburner latest version seems stable, but i have not been using the rtss part to do the Readings in game since i have seen people getting crashes untill they stoped the app from starting in windows autostart and removed the ingame readings.
I have the 1809 windows build with latest update KB4489899
Latest nvidia driver 419.35
And i play on DX11
I dont know which of these fixes that stoped the game from crashing, but now i have been playing for 5+ hours with zero crashes ( just the ordinary bugs lol ), and i even have my OC on both ram gpu and cpu back on.
So if this works for you, you can start by doing 1 change at the time ,play for several hours and if stable keep the change and if not change it back, I think the viritual memory and not using fullscreen is whats keep it from craching but i have not had the time to test if rtss on,sound etc is working or not.
I dont want to have a debate about if virtuall memory needs to be as big as the ramsize or not but windows actually recomends to have the same size as ram on the initial so thats what im using
Good luck to you.