Why?
Because it's simply not necessary. The annoying part of it though is, in the heat of the battle you're so pumped up to get into the battlefield as quick as you can and lose nerves and often important time to get to certain points.
For instance: You wanna spawn on point A which suddenly has been lost, the notification pops up "The deploy point you selected is no longer available", then instead of being able to spawn immediately on another flag/point you have to wait without any sense till the notification gives you another hint for you to approve with "OK". And during this time a further flag is being attacked and you can't spawn on it to defend it. Are you serious?
Another thing with the spawn system, the community already made a clear statement that it has to be improved and that features from BF4 clearly needs to be implemented. In this video pretty much everything has been addressed what needs to be done: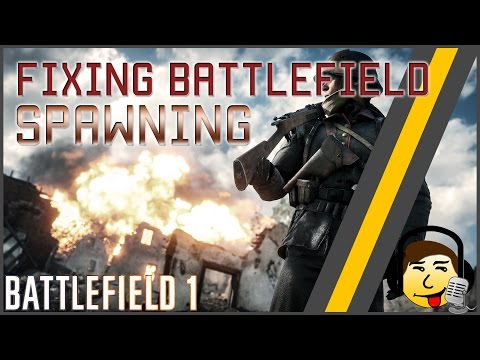 I don't know if the zooming spawn animation is the reason for the Spawning Dead/Death Spawn (Players spawning on dead team mates), but IF it is, then please DICE just get rid of the ZOOMING IN animation for the sake of removing this heavily annoying bug, but keep the ZOOMING OUT Animation.
Post edited by AFROSRB on