My favorite part of Battlefield is the inclusion of air combat and I've spent a fair amount of time flying. Of the games I've played (BF3, BF4, and BF1), the air combat feels fairly arcady, but the footage in Battlefield V looks even more so and visually looks very wrong.
In fairness, I haven't had the chance to play it myself, but the flying just doesn't look right. I'm not sure if it's just camera angle (3rd person) but the planes look more like they're floating and it appears that the pilot is able to yaw to the left or right without changing the trajectory of the aircraft itself, which looks bad and seems way too easy for targeting on strafing runs. Presumably this is to appeal to newcomers, and possibly buff aim due to lower ammo, but the flying looks too dumbed down and visually sloppy. Planes are already pretty OP, making them more realistic and more challenging to fly seems like a good balancing option. I hear 1942 had great air mechanics.
There are several moments in the video below where the player is strafing or yawing and the plane appears to turn to aim, but continues floating sideways on its original trajectory as opposed to flying like an airplane. Below are some examples in the video: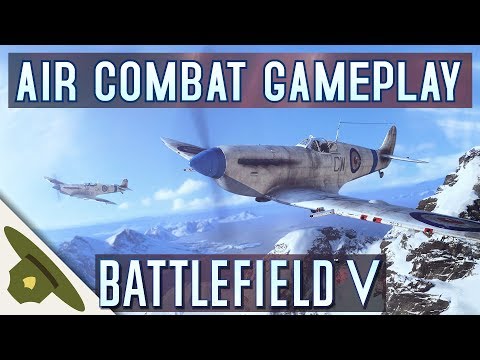 Some of the most obvious floating strafes are at the following times:
3:37 - 3:39
3:54 - 4:03 (most notably when turning to shoot the ship while continuing on a straight path around 4:00)
4:19 - 4:22
4:34 - 4:38
The airplanes themselves are gorgeous, it would be awesome if they could have tighter flying mechanics and look more realistic in flight.