The new fire mode for the General Liu Storm has breathed new life into this game for me.
First, an overview for those who aren't familiar with the gun. The G Liu Storm has 6 bullets per reload and is a 3 hit kill at all ranges in the default semi-automatic fire mode. Fire rate comparable to the 1906 selbstlader but with one more bullet and wayyy more spread. If this was all the gun had to offer, I would have never used it because 1 extra bullet did not make up for the increased spread over the 1906 or even the G Liu factory.
The new fire rate, bolt action mode makes the G Liu Storm have a damage model similar to that of the Gewehr 98 scout weapon. I have yet to net a sweet spot kill with it so I don't know if it has one. The max damage I've done so far is 90. However, I'm not much of a long range player in any case.
Toggling between the two fire modes while fighting on objectives to suit the current engagement range is extremely fun and learning how to do it well has been challenging.
For example,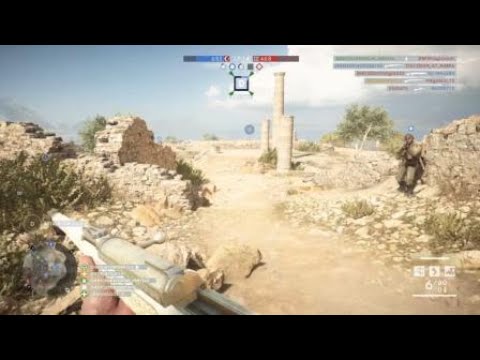 The ability to OHK headshot players as a medic is one of the most satisfying things in the game and having top headshots on a map litered with snipers just takes the cake. Especially when you see a sniper scope glint off in the distance. You know he sees you're a medic and doesn't think you have the ability to reach him with the guns at your disposal. The sound of his head popping off and the thought of his disbelief is a really good feeling
This is a full game of conquest. Went 41 - 5 with 14 headshots.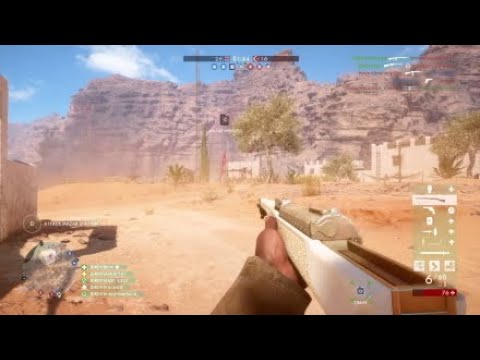 Personally, I find that I switch to my sidearm when I mean to switch fire modes from BA to semi quickly. I still net the kill because I use the auto revolver, but I need more practice with that. You'll see me panic knife someone in the first clip.
It is also slightly difficult to tell which fire mode you're in just by looking at the gun itself.
I wish the damage model was more in line with the close range scout weapons such as the SMLE or Arisaka. You get a lot of 72 damage shots up close which dont net you the Assist as kill. I'm sure that was by design so that you have to think about which mode you were using in which situations. The SMLE or arisaka damage model might have been too OP. Even the Lebel if they wanted slighter farther range would have been nice. The g98 is on the boundary of usefullness as an infantry rifle. A minor complaint. Not sure if anyone else agrees.
I am also experiencing some jitter when I ADS in bolt action mode which makes the gun really difficult to use sometimes. I don't know if anyone else is experiencing this
Exhibit A,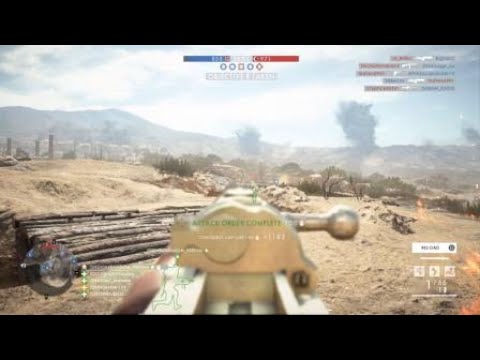 And again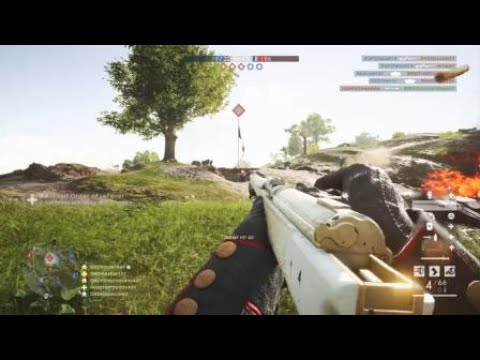 I couldn't hit the guy the second time for some reason.
Overall, this gun has made me super excited about the game and playing medic with an added challenge and increased versatility. More versatility to the most versatile class in the game. Absolutely love it. Anyone who loves playing aggressive scout and medic should definitely try it out.