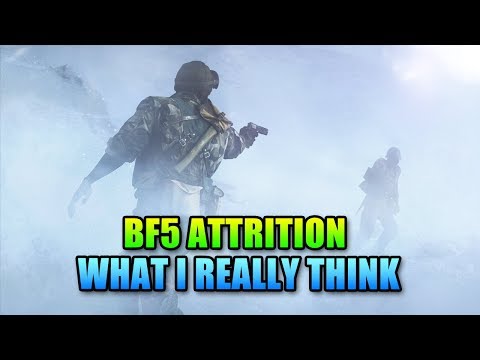 Attrition is lame. Ofcourse feel free to consider what he has to say regarding the game you post on a forum to talk about.
BFV is shaping up to be a lot of fun but attrition is annoying. Who benefits from ammo scarcity? Bad players or strong infantry players? Considering that bad players don't stay alive long enough to run out of ammo and strong players stay sometimes alive long enough to need ammo for 10 minutes, this system negatively affects stronger players only.
Why are we trying to reduce the effectiveness of players who earned their effectiveness through many many hundreds of hours playing Battlefield?
And don't say ammo management please, some players stay alive for 2, 3, 10 minutes while the average player stays alive for less than 45 seconds, playing ammo scavenger is just lame.
And what about solo players who have no interest nor time to actively play in parties with reliable teammates who drop ammo? Screw us, we can stick to BF1?
(post edited slightly by moderator)
Post edited by Carbonic on