My Specs:
CPU
:i7 4790
RAM
:2x8gb ddr3 1600
GPU
:GTX1070Ti
1. all ultra, the GPU usage go up mostly
80-90%
or above but never keep
99%
as some of the people on youtube.I get around
70fps
and sometimes below
60fps
if in the crowded area.
2. all medium with some low settings, the GPU usage start to become more unstable and flickering around
70-95%
or above but again, it never keeps in a stable range. I can get around
100fps
or more in a remote area and
70-95fps
with mostly
80
something in normal fighting zone and
50-70
in the crowded area.
3. all these unstable GPU usages and fps really depend on which map I m playing and which zone I m fighting. In some map, the unstable usage seems to be not so often. However, in some map like Rotterdam, the usage will be unstable almost all the time.
4. In conclusion, my unstable GPU Usage usually related to the number of enemies and buildings nearby, but I don't really get why some people can get constantly 99% GPU usage and stable FPS with the exact same specs as mine, there must be something wrong!
MY CPU usage always higher than
85%
with sometimes
100%
in a crowded area which really **** up my fps and causes stuttering sometimes.
I just can't get a stable high GPU usage and stable fps no matter what setting I m using. It is still playable but is there any ways to make the game stability better???
because almost all the fight happens in the crowded zone and if I can't get at least stable and smooth fps during the gunfight, it would be a disaster and hugely affect my performance.
It can be my CPU problem since it is non-k and old sf. My friend uses the exact same GPU as I m using but with an i7 8700 and it actually a lot smoother and always get above 100fps in the game except for some crowded area but still pretty smooth at least compared to my i7 4790 builds.
It can't be overheating problem.. MY CPU rarely get above 70 degrees thanks to my cooler and 73 degrees with my overclocked 1070ti all the time.
Do anyone have a clue about what's going on with my situation??
BTW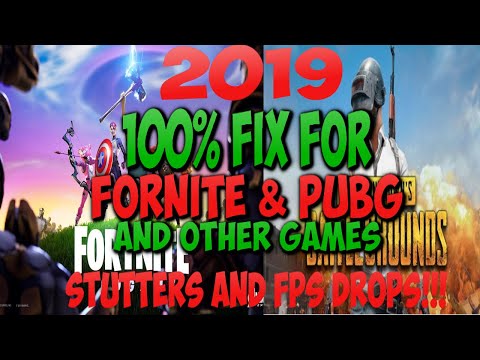 IT ACTUALLY HELPED ME TO IMPROVE MY STUTTERING SITUATION IN ALL GAMES!!!!!!!
and i upgraded my window 10 1803 to 1809 and helped with my GPU usage somehow but still having some unstable fps issues, but it does improve some stuttering, it is worth to try.