I've never seen such pathetic way to try and hide the fact that Dice totally screwed up with BF5. He made 3 points - Lets discuss all of them.
1st:
Communication between developers and players could be better
. Let me rephrase that for you Jack - Communication between players and developers could at least exist on some levels because right now it doesn't. The only communication we have now is with the people who are asking us what they should fix next. There is no communication with teams who balance the game, teams who develop new content (No roadmap, not a single word on future content at all). I would very much like to talk to people who decided on balancing vehicles and weapons in this game to hear their excuse for this mess. I don't accept type of communication that we have now aka
Players - When are we getting new content? Developer - Soon™
2nd
Game engine holding back their game design and player usability It doesn't. We had a ton of things working properly in previous games running on the same engine and they worked fine.
Assignments and medals tracked all at the same time. Symmetrical vehicle balance worked absolutely fine. Vehicle and weapon customization worked flawlessly for 4 games in a row, and now all of a sudden it doesn't work? Are you kidding me? What happened? Stars misaligned? Visibility was great in all games. Even BF1 that is pretty much 90% graphically similar to BF5 got superior visibility.
Class balance. You have BF1 where class balance was great. Every class had advantages and disadvantages. But NOOOOOO. You had to screw it all up by giving Assault most powerful weapons and those stupid MMGs for support that nobody asked for.

So tell me please, which of those problems is held back by the engine?

3rd EA got a decision to make on what they want BF5 to be That decision is already made which is noticeable judging by the content we're getting. EA already decided to finish most post launch development. Dice is just finishing post launch content and will be spoon-feeding us that content little by little to cover up their failure. Mark my words as we're getting updated roadmap next week. ----> We will be getting a single faction along with 2 or max 3 maps in the next 5 or 6 months along with meaningless content such as additional cosmetics, lazy limited time game modes, badly balanced vehicles and weapons.

Heres the original video. What do you think? You think he is telling the truth or saying what he was paid to say?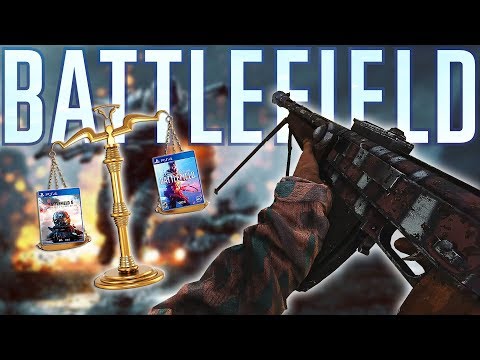 Post edited by IIPrest0nII on